Episodes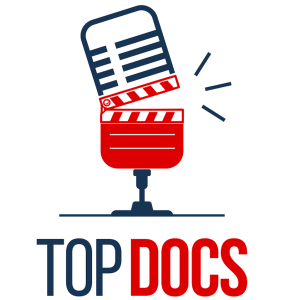 Friday Jun 24, 2022
Friday Jun 24, 2022
Like a freshly sculpted work of clay, director Rebeca Huntt's stunning documentary debut BEBA captures in real-time her family's fluid interpersonal dynamics; the complicated legacies of inherited national, ethnic and racial identity; and her own brewing caldron of coming-of-age dramatics. To call it a "personal film" is both a wild understatement and a reductive miscalculation: "BEBA", for all its personal complexities, is a profound spiritual quest intended to stir existential questions in the audience and provoke a deep dialogue. Shot in vivid and pulsating 16mm film, "BEBA" is also a feast for the senses and a fever dream for the imagination. In short, it is a film to be reckoned with — and not to be missed.
Fresh off the film's Tribeca Film Festival screening in her hometown of New York City, which plays a starring role in the film, Rebeca shares with Ken her searching personal journey and eight-year creative quest to bring "BEBA" to life. What was the "meta" experience like of making a film about her life, while at the same time living in the day-to-day? How did the probing interviews that she conducted with her family reveal fascinating truths, but also bring simmering tensions to the surface? Why was film the perfect medium to express everything that she was experiencing and wanted to convey? Join us as Rebeca sheds light on "BEBA", both the film and the person, two powerful creative forces in the universe.
"BEBA" is being released in theaters by NEON starting on June 24th.
Hidden Gem: "Finding Christa", "Suzanne, Suzanne"; both by Camille Billops
Follow on Twitter:
The Presenting Sponsor of "Top Docs" is Netflix.  Listen to our recent conversations with directors whose documentaries are currently on Netflix: