Episodes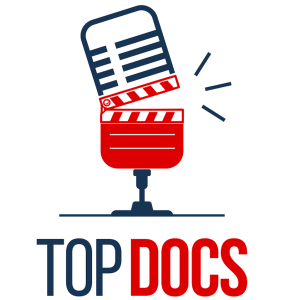 Tuesday Aug 09, 2022
Tuesday Aug 09, 2022
Racking up win after win, Mack Beggs is well on his way to an undefeated season and a second consecutive Texas state high school wrestling crown. But, far from being recognized as the top athlete that he is, Mack finds himself the target of criticism from parents, social media trolls and national commentators. As a young trans man, Mack wants nothing more than the opportunity to compete against other young men. But Texas law prevents this, and so Mack has no choice but to take on not only his female competitors but also the kind of vicious discrimination that is regularly inflicted against young trans athletes throughout the country. In their standout Emmy®-nominated documentary "Changing the Game", director Michael Barnett ("Superheroes") and producers Clare Tucker ("The Mars Generation") and Alex Schmider ("Disclosure") follow Mack's victories and struggles along with two other courageous trans athletes: Sarah, a skier and activist in New Hampshire, and Andraya, a track star in Connecticut.
Joining Mike and Ken to talk about their game-changing documentary, Michael, Clare and Alex discuss the challenges of making a film about trans athletes in the context of a fraught political context. What led Michael and Clare to invite Alex, the Director of Transgender Representation at GLAAD, to join the creative team as producer, and how did their collaboration benefit the film in multiple ways? Why was it a priority for Michael that the cinematic quality of the film match the visual standards of a Nike ad? And what was the toughest scene, emotionally, to include in the film, and why was it so important for people to see it? Join us for this illuminating conversation with three filmmakers determined to go to the mat to "give these young athletes their stories back".
"Changing the Game" is currently streaming on Hulu.
Hidden Gems:
Michael Barnett, Stay on Board: The Leo Baker Story
Clare Tucker, A Thousand Cuts
Alex Schmider: No Ordinary Man
Follow on Twitter:
To get involved:  TheTrevorProject.org
The Presenting Sponsor of "Top Docs" is Netflix. Listen to our recent conversations with these Emmy®-nominated directors whose documentaries are currently on Netflix:
Andrew Rossi on "The Andy Warhol Diaries"

Coodie Simmons and Chike Ozah on "jeen-yuhs: A Kanye Trilogy"

Felicity Morris on "The Tinder Swindler"