Episodes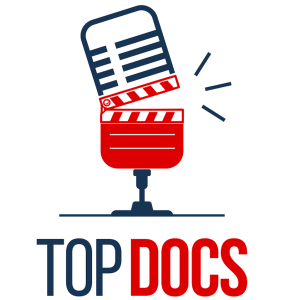 Monday Oct 03, 2022
Monday Oct 03, 2022
Ben Crump knows what it's like to be in the eye of the storm. As a civil rights attorney representing families in some of the most high-profile cases involving police killings in recent years (including George Floyd and Breonna Taylor), Ben is constantly in the spotlight. But as Nadia Hallgren's ("Becoming") powerful and incisive documentary portrait "Civil" reveals, it is in the more private moments that Ben really shines, offering the kind of support and genuine concern, in addition to expert legal advice, that these grieving and enraged Black families so desperately need and deserve.
Joining Ken on "Top Docs", Nadia goes beyond the edges of the film frame to offer insights into what makes the extraordinary Ben Crump tick, as well as to share stories about her own creative journey. How did George Floyd's tragic murder drive Nadia's search for a new film and why was this project the perfect answer? What did Nadia learn by seeing Ben with his family that gave her a new perspective on his life and work? And what do Ben's other, not-so-high profile, cases tell us about his ongoing struggle to see that Black people are treated fairly once-and-for-all? Just as Ben seeks justice for his clients, Nadia's camera is there, too, revealing how things are — and showing us how they should be.
"Civil" is now available for streaming on Netflix.
Follow us on Twitter:
The Presenting Sponsor of "Top Docs" is Netflix.