Episodes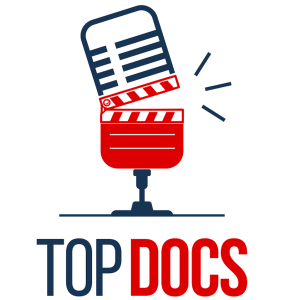 Wednesday Jun 01, 2022
Wednesday Jun 01, 2022
"If it ain't Boeing, I ain't going" was a phrase uttered by generations of pilots in reference to the storied Seattle-based company that was virtually synonymous with American engineering know-how. But, in 2018, a practically brand-new Boeing 737 MAX 8 aircraft crashed soon after takeoff in Indonesia, followed five months later by a second 737 MAX crash in Ethiopia. All told, between the Lion Air and Ethiopian Airlines flights, 346 people were killed. And Boeing's reputation lay in tatters. In her searing new Netflix documentary "Downfall: The Case Against Boeing", Academy Award®-nominated and Emmy® Award-winning filmmaker Rory Kennedy ("Last Days in Vietnam", "Ghosts of Abu Ghraib") sets out to examine not only how and why these planes went down, but to explain the crash of Boeing itself.
Rory joins Mike and Ken on "Top Docs" to talk about her collaboration with former Wall Street Journal reporter Andy Pasztor who doggedly investigated Boeing. Why was he a perfect guide for telling this story? In what ways did the family members of those who died in the crashes prove to be among the most articulate and knowledgeable voices about the crashes? What was the one condition that Garima Sethi, the widow of the Lion Air pilot, put on doing an interview with Rory, and how did Rory convince her that this was, indeed, the one thing that she had to talk about? How did Rep. Peter DeFazio help break open the "case against Boeing"? After all this, would Rory herself set foot on a 737 MAX today? You'll want to stay tuned to the end of the podcast to find out. The answer may change how you feel about the next flight you take.
"Downfall: The Case Against Boeing" is currently streaming on Netflix.
Hidden Gem:  Moon Age Daydream
Follow: