Episodes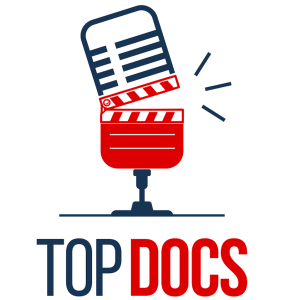 Monday May 09, 2022
Monday May 09, 2022
In 1976, a curator at Harvard's Peabody Museum of Archaeology & Ethnography discovered a long-forgotten item stored away in the museum's collection: a series of stark but stirring daguerreotypes taken in 1850 that are believed to be the oldest photographs of enslaved Africans in the U.S. While the discovery made headlines across the country, they did not prompt a serious inquiry by Harvard to find out more about the photographic subjects, who included a man called Renty and his daughter Delia. David Grubin's soul-searching documentary "Free Renty: Lanier v. Harvard" reveals the story behind the people in the photographs and the long, heroic quest of Tamara Lanier, Renty's great great great granddaughter, to convince Harvard to turn over what she considers to be her family pictures.
Joining Ken to talk about "Free Renty", director David Grubin describes how this film journey began with a conversation with his cousin Michael Koskoff, one of Tammy's lawyers in her lawsuit against Harvard. How did Tammy also get Benjamin Crump, one of the nation's most prominent civil rights attorneys, to take on the case? What happened to make the legal team, all of a sudden, pivot from avoiding the word "reparations" in its legal argument to embracing the term with gusto? And how did the plot thicken when Tammy came face-to-face with the descendants of Louis Agassiz, the renowned but racist Harvard professor who originally commissioned the daguerreotypes? Whatever the legal case's ultimate outcome, this eloquent documentary makes it clear that, by telling Papa Renty's story, Tammy has finally given voice to her enslaved ancestors and re-claimed the true power and the humanity behind these cruel images.
Our Top Docs conversation with David Grubin is part of our partnership with the Minneapolis St. Paul International Film Festival (May 5 – 19, 2022) to spotlight the more than 40 documentary feature films screening at this year's festival.
"Free Renty Lanier v. Harvard" screenings at the Minneapolis St. Paul International Film Festival:
Sunday, May 15, 4:00 PM CT, Capri Theater, Minneapolis

Wednesday, May 18, 2:00 PM CT, MSP Film at the Main (formerly the St. Anthony Main Theatre), Minneapolis
David Grubin will be attending both screenings.
The film is also available to be screened virtually during the Festival and is accessible throughout the U.S.
For more information about the Festival, go to: https://mspfilm.org/festivals/mspiff/
Hidden Gem: