Episodes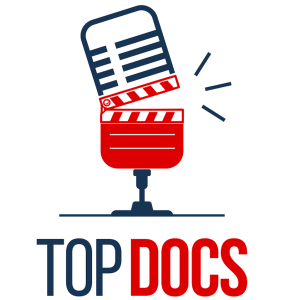 Thursday Sep 08, 2022
Thursday Sep 08, 2022
A mustard-colored Porsche races through the streets of Washington, DC. A crazed political operative holds a pencil to the throat of a former presidential advisor. An orgy hosted by a prominent businessman rages through the night. Does this sound like a documentary about Watergate? Well, it's not actually. These entertaining, adrenaline-fueled moments are brought to you by the 8-part Starz limited series "Gaslit" starring Julia Roberts and Sean Penn about Martha Mitchell, John Dean and the events of Watergate. So, did this stuff really happen? In this special podcast that we're calling "Fact or Fiction", Ken sits down with a Watergate expert to see how well the series measures up to the facts and discusses why it matters.
Where did the idea for "Fact or Fiction" come from? Recently, as Ken was preparing to interview the two directors of the Netflix documentary "The Martha Mitchell Effect", he was also watching "Gaslit", which covers most of the same historical terrain. With each new episode, Ken began to wonder how much of this is true and wouldn't it be great to be able to put that question to an expert on Watergate. Enter Jim Robenalt. Jim is a lawyer and writer who has co-taught a course with central Watergate figure (and "Gaslit" main character) John Dean. He's also someone who practically lives and breathes the facts of Watergate. The format is simple: Ken describes a scene from "Gaslit" and Jim weighs in on whether the events depicted in that scene are mostly fact or fiction. We can't guarantee that this podcast will hold your attention as much as that orgy, but it is certainly inspired by actual events, and we swear that Jim Robenalt is a real person, not a composite character.
Directors Anne Alvergue and Debra McClutchy talk about "The Martha Mitchell Effect" on "Top Docs"
Jim Robenalt is the author of "January 1973: Watergate, Roe v. Wade, Vietnam, and the Month That Changed America Forever"
Follow on Twitter:
The Presenting Sponsor of Top Docs is Netflix.