Episodes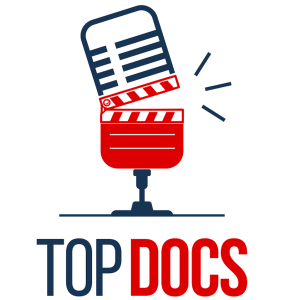 Tuesday Jan 10, 2023
Tuesday Jan 10, 2023
Children in a shelter in Eastern Ukraine–many of whom have all but lost their parents to war, alcohol, homelessness.  But the director of "House Made of Splinters", Simon Lereng Wilmont ("The Distant Barking of Dogs") insists that his film is one founded not only on tragedy, but on hope.
Hear Simon speak with Mike on "Top Docs" (co-Creator: Ken Jacobson). Simon discusses the cyclical nature of his film–"When one child leaves, another arrives"–and how it is reflected in his depiction of the seasons, even in the structure of the film.  They speak about Eva's fate, Sasha's strength of character, and Kolya's intelligence.  And finish with the ultimate moral of the "Scorpion and the Frog".
Hidden Gem:  American Movie.
Follow:
@simonlerengwilmont on Instagram and @simonwilmont on twitter
@topdocspod on Instagram and twitter
The Presenting Sponsor of "Top Docs" is Netflix.