Episodes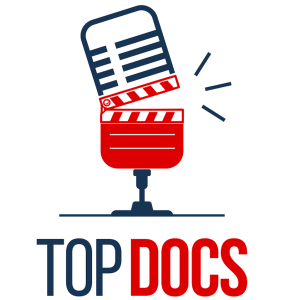 Monday Jun 06, 2022
Monday Jun 06, 2022
An expat journalist reflects on the recent revolutions that have transformed her native Ukraine. A filmmaker, looking for spiritual advice, goes to a secretive Buddhist monastery in Kyoto. A mother grieves for her young son and seeks answers about why childhood drownings are shockingly common. A young dancer finds her way back to performing after experiencing a life-changing swimming accident. What do these four compelling films have in common? The answer: in each case, a first-time feature documentary director shares a deeply personal point of view that can only be fully explored by turning the camera on him or herself. They are also the four films featured in "Top Docs"' first live, in-person event, a lively, illuminating and emotional panel discussion called "In the Frame: The Art of Personal Documentary".
On Saturday, May 14, at the recently concluded 41st Minneapolis St. Paul International Film Festival, "Top Docs" brought together filmmakers Katya Soldak ("The Long Breakup"), Ahsen Nadeem ("Crows Are White"), Chezik Tsunoda ("Drowning in Silence"), and Kelsey Peterson and Daniel Klein ("Move Me"), whose films were screening at the festival. Moderated by Ken, the panel delved into such questions as: What brought you to the critical creative moment when you decided to go on camera? What makes a personal documentary different from other modes of documentary storytelling? How did you navigate the sensitive issue of whether to film your friends and family? And where did you find the courage to excavate your own archive of home movie footage even if that meant potentially reliving personal trauma? It's a remarkably frank conversation with four filmmakers just stepping onto the feature documentary stage, and one that we know you won't want to miss.
"In the Frame" is the first in a series of "Top Docs" podcast events that spotlights the next-gen wave of up-and-coming documentary filmmakers. Stay tuned for more next-gen interviews as part of our partnership with the Palm Springs International ShortFest, which takes place June 21 – 27 in Palm Springs, CA. See https://psfilmfest.org/2022-shortfest for more details about ShortFest.