Episodes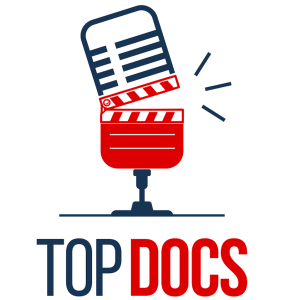 Thursday Mar 23, 2023
Thursday Mar 23, 2023
In "Nam June Paik: Moon is the Oldest TV" director Amanda Kim tells the story of the visual art pioneer.  Kim traces Arnold Schoenberg and John Cage influence not only Paik's musical art, but his visual work as well.  She shows how the poor reception by German critics to his early experiments with televisions drove him to NYC, where he found himself working with some of the luminaries of downtown Manhattan's best of the 1960s:  not only Cage, but Merce Cunningham and Allen Ginsberg among many others..  And she traces his ultimate success both in the art world and beyond, notably on public television.  The Paik who emerges seeks to show how the media that seemed bound to lead to corporate control and division could ultimately bring the world's inhabitants together.
"Nam June Paik: Moon is the Oldest TV" is distributed by Greenwich Entertainment and will open at the Film Forum in New York on March 24th.
Hidden Gem:  Town Bloody Hall
Follow:
@topdocspod on Instagram and twitter
The Presenting Sponsor of "Top Docs" is Netflix.