Episodes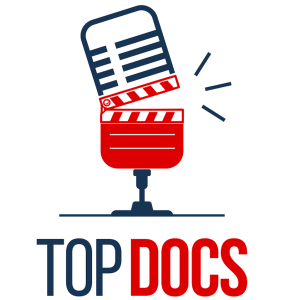 Tuesday Dec 13, 2022
Tuesday Dec 13, 2022
"The pivot". It is one of the most talked about topics among documentary filmmakers. And for good reason. An unpredictable and ever-changing world can render the best laid plans obsolete and wreak havoc for filmmakers. In the course of making his urgent new documentary "Retrograde", Matthew Heineman ("City of Ghosts", "Cartel Land") found himself facing a doozy of a pivot. After years of persistence, he and his team had finally gotten permission to embed with a group of U.S. Army Green Berets stationed in Afghanistan, only to encounter, with the U.S. pullout of all of its troops, a story without any characters. But when the U.S. Special Forces left, Matthew pivoted to the even more dramatic story of an Afghan general trying desperately to lead his troops and defend his crumbling nation against the fast-encroaching Taliban.
Joining Ken on "Top Docs", Matthew discusses how he navigated this major shift and also sheds light on his distinctive approach to documentary storytelling. Why does Matthew intentionally exclude context from his films, believing that this creates a much more visceral and emotional impact? How did Matthew and the film's other cinematographers manage to capture moments of great intensity without, in certain situations, understanding what was being said? And, up against a stroke of extraordinary bad luck, how did Matthew reconceive the film's final scene in such a way to make the film's ending even more powerful than he could have imagined. Thank goodness for the pivot.
"Retrograde", released by National Geographic Documentary Films, is available now for streaming on Disney+ and Hulu.
Follow:
@topdocspod on Instagram and twitter
@mheineman on Instagram and @MattHeineman on twitter
Hidden Gem: Murderball
The Presenting Sponsor of "Top Docs" is Netflix.