Episodes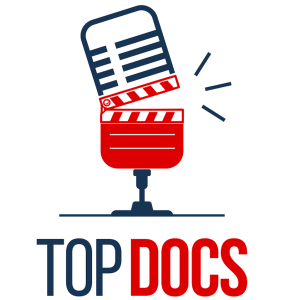 Tuesday Sep 27, 2022
Tuesday Sep 27, 2022
"I was drowning". Acclaimed filmmaker Brett Morgen ("Kurt Cobain Montage of Heck", "The Kid Stays in the Picture") knew he was in deep trouble creatively when he sat down to write the script for his latest documentary and days stretched to weeks and then months. When your film subject's own creative output is as varied, unpredictable, and brilliant as rock star David Bowie's was throughout his legendary career, the pressure to measure up can be paralyzing. But, eventually, Brett cracked the narrative code, and the result is his remarkable new documentary, "Moonage Daydream".
Following the film's successful launch on IMAX screens, Brett joined Mike and Ken to talk about the emotional rollercoaster of his seven-year odyssey to bring this cinematic exploration of David Bowie's creative and spiritual journey to life. Faced with two visions of how to approach the topic, why did Brett choose the road less traveled — "a non-biographical experiential non-fiction film" — rather than the more linear musical jukebox that would have surely been the easier path? What is the "covenant" that Brett created with the audience? And after experiencing a massive heart attack at the beginning of the project, how did Brett draw inspiration from Bowie and gain insight into how to live his own life? Join us for this wide-awake conversation that is not intended to answer all of your questions about this extraordinary film, but will, hopefully, provoke more questions. That's just how it is with David Bowie… and Brett Morgen.
A Neon release, "Moonage Daydream" is now showing in theaters worldwide.
Hidden Gem:
"The Nuer" by Hilary Harris and George Breidenbach, produced by Robert Gardner and Hilary Harris
Follow on Twitter:
The Presenting Sponsor of "Top Docs" is Netflix.